Southern Spars - Powered by Experience
I worked as lead designer on this magazine advertising campaign for Southern Spars, NZ, both in idea conception and designing the final print advertisement.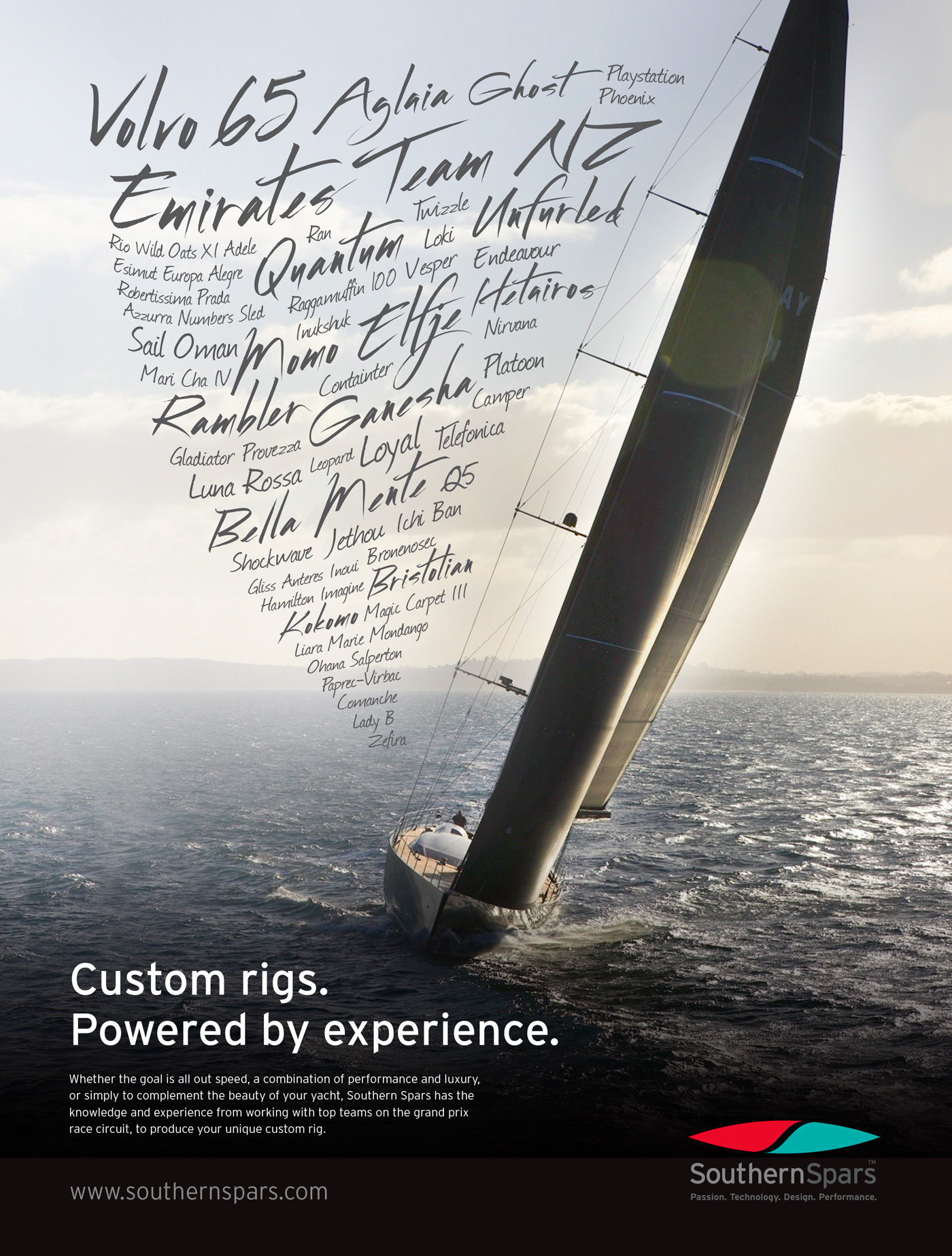 Our client, Southern Spars, wanted to illustrate the vast number of winning yachts that had used their custom rigs. I worked to conceive and deliver a magazine advertising campaign that showed one of their yachts being 'literally' powered by the experience - with a typographic wind built of some of their most successful projects.